Angus Kille – 'in a day' repeat of The Quarryman (E8)
Mark Reeves reports:
Lockdown has been tough on us all, but if you were lucky enough to live somewhere like the Llanberis hinterlands then the quarries have been something of a saviour, along with loads of new bouldering venues that have been developed on Fachwen, Clegir and Gideon Quarry. After a sustaining a finger injury just as the hammer came down, Angus set himself the lockdown goal of climbing The Quarryman, but not before he spent three days re-equipping the whole four pitches that wind an intricate and challenging line up the side of Twll Mawr.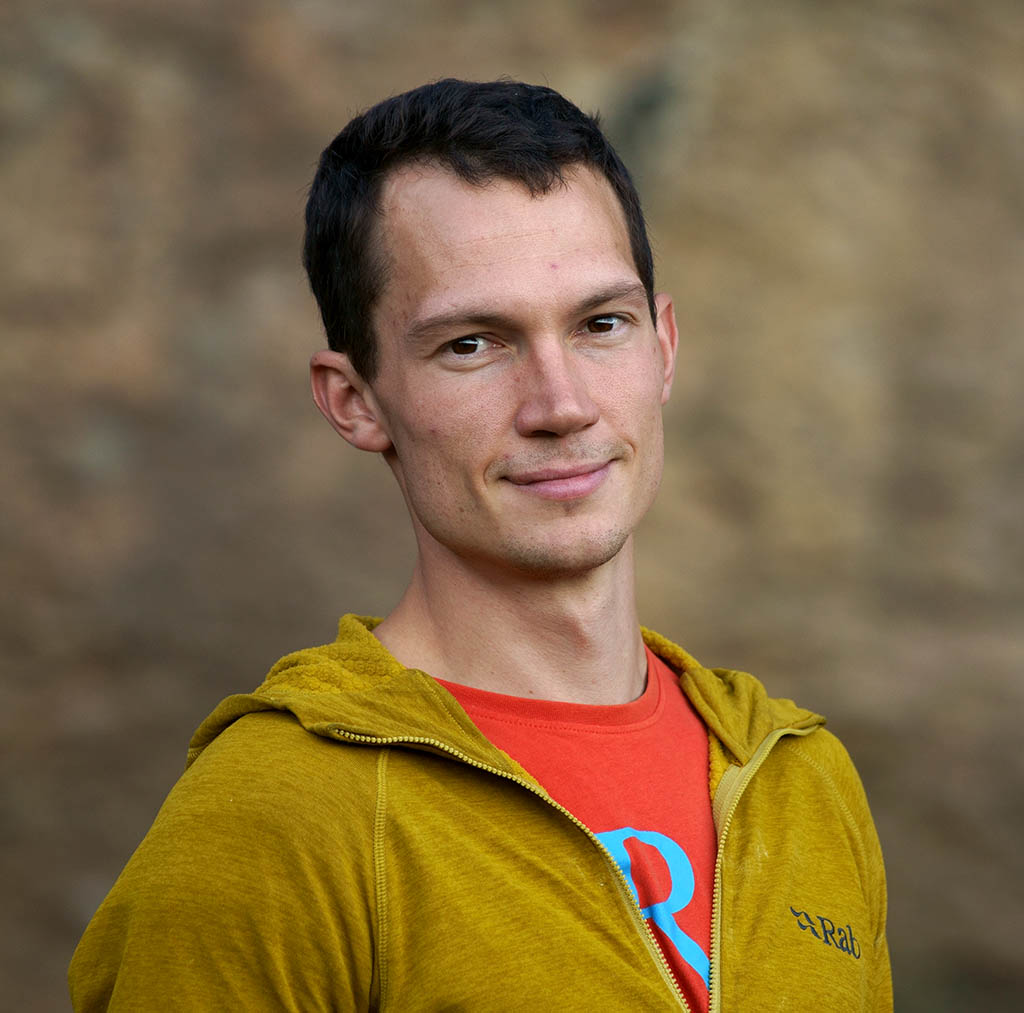 The care he has taken to re-equip this route is shown in the detail, "I re-equipped the route in three sessions – one to drill the holes, one to glue the new bolts and one to remove the old bolts and fill in the holes (as they would be some of the best holds on the groove otherwise)"
He is not the only person out re-equipping routes in the quarries, Tim Neill has re-equipped and cleaned The Hobbit in California, a burly and desperate F7b+, and Shtimuli E4. Caff re-equipped Jai'a'n on the Rainbow Slab. As a result, these routes have seen many attempts and a few ascents, probably the first in decades, but I doubt the same will be said of The Quarryman, as it is not the kind of route you throw yourself at without a plan.
Angus started to work on the line with his partner Hazel Findlay, who is no slouch when it comes to long and hard free routes. Having a clutch of El Cap free ascents between them, The Quarryman which weighs in at E6, E5, F8a, F7c+. I remember being with Alex Huber after he climbed El Nino and he suggested that to climb these grades pitch after pitch you need "power to spare". With The Quarryman being such an intense outing, it prompted me to ask how it compared to some of those El Cap free routes.
"Slate climbing has almost nothing in common with granite climbing, but it did feel a little bit like being back on El Cap. We spent a lot of time abseiling and jumarring around which felt pretty liberating after lockdown and made me want to get back to the Valley. Free routes on El Cap are usually around 34 pitches rather than four, but the standard of climbing is kind of similar. In fact, the groove pitch is a bit like a massive granite chimney or corner but without all the friction. One of the reasons I set myself the challenge of completing all the pitches in a day is so that I'd be better trained for big days on big walls. It definitely had that big wall feeling, where failure anywhere on the route costs a lot of time and effort, and one extra slip on the groove might forfeit the whole ascent. Maybe we should have brought a portaledge just in case…"
Angus and Hazel spent another session or two working the route and describe it as the perfect project, "as the quarries are within five miles of us, we could top rope or shunt around on fixed lines and there's no chance of breaking any social distancing rules in Twll Mawr. When it felt appropriate to be on lead, we just needed half a day of good weather and we went for it."
A route of this nature, that is so sustained and challenging in many different ways over four pitches is hard to nail down in one push. Many people have repeated the flamboyant groove pitch and the top pitch, but very few people have linked every pitch in a day, So I asked Angus how it went on the day?
"The climb went really well actually. Although none of the pitches were too intimidating on their own, it felt like a lot to get right in one push. I was definitely a bit nervous at the bottom and had to calm myself and focus on one section at a time. Slate is quite an unforgiving style of climbing - individual moves often feel reachy and desperate plus there's no friction to help you out. Fortunately, I only fell once, at the top of the groove when I spanned the whole groove with my body and then forgot what I was doing. Sometimes that groove feels tricky and other times completely desperate, luckily I got something right and didn't wear myself out too much to get it the second time around. Hazel also led the groove while I was resting, climbed it completely differently and also forgot what to do, but refused to fall and made an impressive ascent."
"The Quarryman is a fantastic climb. Johnny [Dawes] seems to have linked up the best climbing on the wall, rather than the most obvious line. It's a great test-piece as it has some of the best vertical, slabby and esoteric slate climbing around. In my mind slate usually falls into one of those three categories, and The Quarryman showcases each of them in one massive route up an impressive wall. I'm not sure why the route hasn't seen more attention, perhaps because it's hard to approach, the bolts to abseil in were so terrible or because Twll Mawr is so intimidating. I think linking the pitches in one go is quite challenging, but the pitches are well worth checking out individually, the first pitch is particularly underrated. Nothing to stop anyone abseiling in and trying the groove on its own, just make sure you know how to jumar out."
I am sure within the next few weeks we hear that Hazel has done the same as Angus. However like the rest of us, Angus is shortly set to return to his day job as an Outdoor Instructor, as of the 6th July, Wales is reopening for day-trippers and on the 13th, self-contained accommodation can reopen. Angus switches his time between climbing trips to places like Spain and Yosemite with running a small coaching business at www.anguskille.com. Like so many people and centres in the outdoor industry the COVID crisis has decimated there work, with bookings either cancelled or simply not appearing at the beginning of the year I ask Angus what he is looking forward most to when it comes to getting back to work.
"I'm looking forward to people coming back to the area and I'm looking forward to sharing my experience with climbers again. When people get outside to do what they love doing, it's really satisfying to be a part of, whatever their level."
You can also keep up to date with what Angus is doing via his Instagram account here