Alex Megos's rout of Pennine test-pieces continues
June 7th; 2016
Following the news last week that Alex Megos had dispatched Hubble, his rout of Pennine classic test-pieces continued at a pace all week.
When top-notch climbers arrive in a new area honed and baying for success, much as Adam Ondra did a couple of years back, the routes tend to fall think and fast. Megos, like Ondra, is both super fit and strong and typically therefore very often dispatches routes quickly. Some routes Alex has done he's nailed in almost the blink of an eye although not all however. And thus far he's not on-sighted at anything like his highest standards.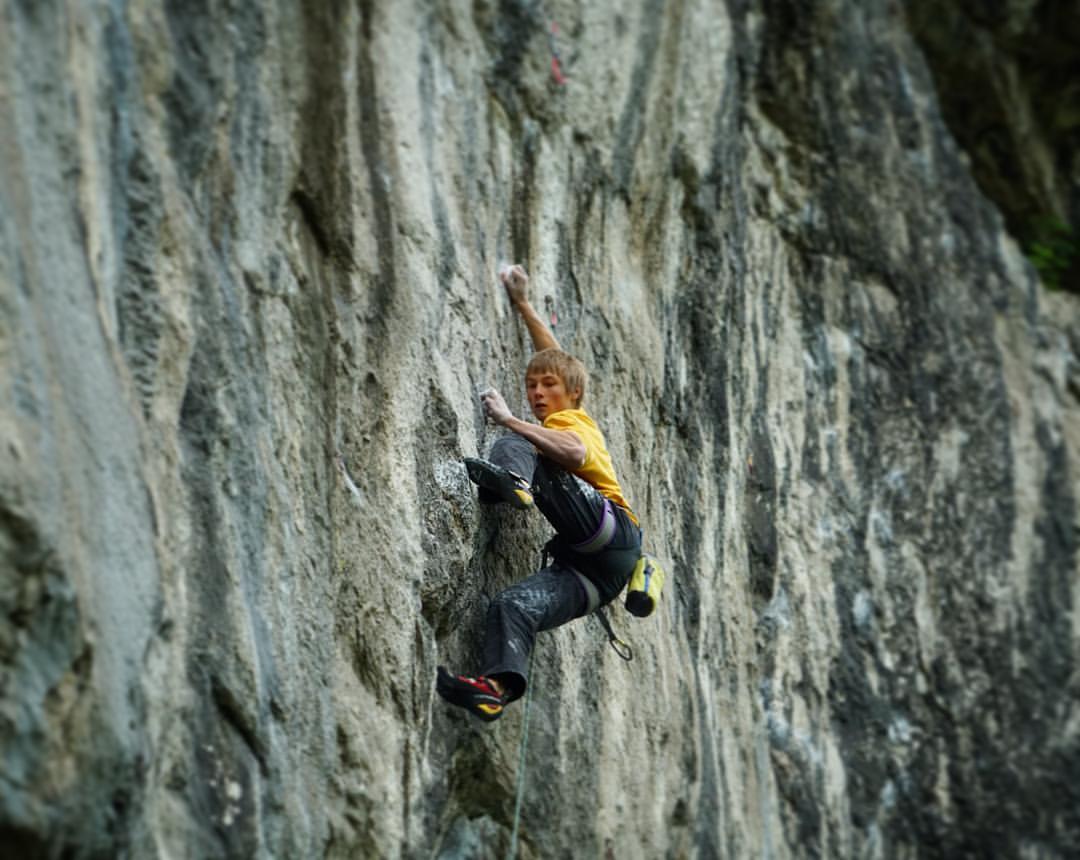 Alex Megos on Kaabah (F8c+) at Raven Tor. Photo @danielaebler
But let's back-up a bit and run down Alex's tick-list from last week. After doing Hubble Alex repeated Kaabah (4th go) and Evolution (3rd go). Both were originally given F8c+ originally by their respective first ascensionist, Steve McClure and Jerry Moffatt. Even when pushed hard in interviews Megos has refused to be drawn categorically on the $64million question – what grade is Hubble? What he did say however, was that he found Kaabah harder which is interesting given that Steve McClure did Kaabah in the full blaze of the sun back during a Petzl Rock Trip and rather nervously graded it 'soft F8c+. The vexed question of Hubble's grade aside, Raven Tor cognoscenti are now super keen for Megos to tie-into Mutation (F9a) but that seems unlike with Alex's time being short and the now super-hot connies well established for much of this week.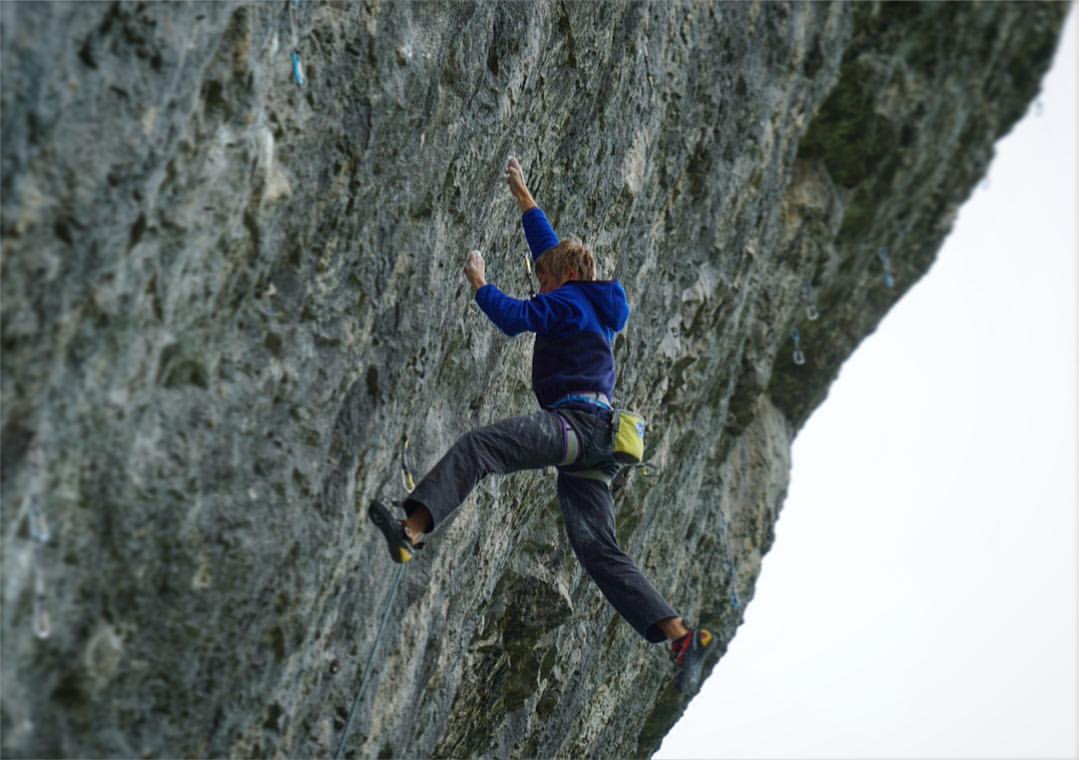 Alex Megos on Northern Lights (F9a) at Raven Tor. Photo @danielaebler
Over the weekend Alex hit Kilnsey pretty hard. His visit there earlier in the week had been severely impacted by the cold but, climbing with Ben Moon, he sorted the numbers on Steve McClure's Northern Lights (F9a). Saturday he was back for the tick but Northern Lights made Alex work for it. Eventually, Northern Lights went down on Alex's eighth go of the day. Sunday was another Kilnsey day for Alex and Progress (F8c+) and True North (F8c) were hauled-in; Progress on his second go. Finally, Urgent Action (F8a+) was on-sighted. His work done at Kilnsey – for now – Alex headed back to Sheffield. He was clearly impressed with the place. Writing on social media he said; "I really have to say, those routes here at Kilnsey are world class routes. There are not many places I've been to with such amazing routes!!!"
We understand that Alex could be heading over the Welsh Trad Fest later this week – watch this space to see what he nails before then…