Alex Megos kicks off the Leonidio climbing festival in style
Nov 3rd; 2017
The Leonidio climbing festival is off and running as is Alex Megos who has wasted no time to get a couple of F8c first ascents and an F8c+ flash in the bag.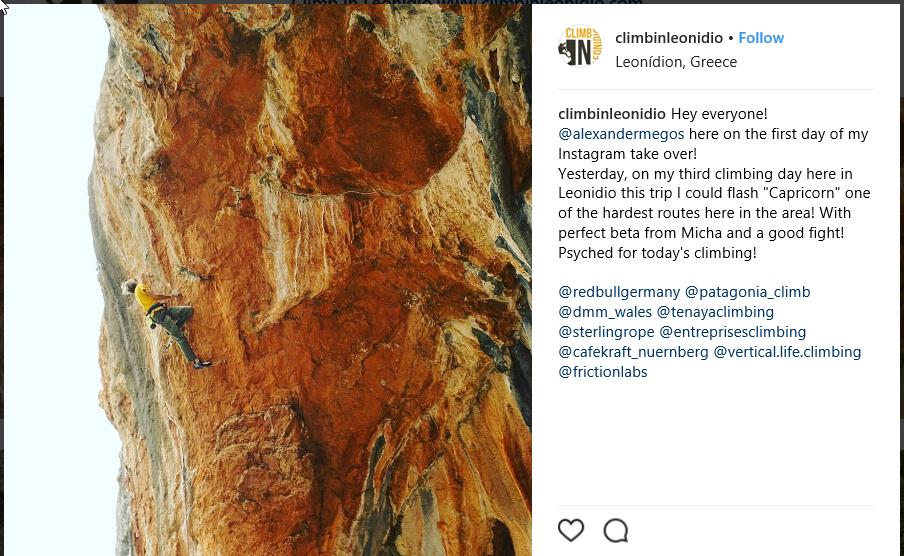 Alex flashing Capricon (F8c+) at Leonidio
Alex was at Leonidio before the festival started in fact. His flash of Capricorn, formerly F9a but now F8c+, came on his third day out there. Prior to that Alex banged-out a couple of F8c first ascents including Pantysgawn at Sector La Maision des Chevres.
Alex on Pantysgawn (F8c) at Leonidio
Anyone wanting to follow the action – including what Alex gets up to – should check-out the climbinleonidio page on Instagram here. Alex will be posting on that page throughout the festival so it might well be a lively time!