Adam Ondra meets Rainman
Saturday 23rd December 2017
Dec 23rd; 2017
In late November Adam Ondra got close-up and personal for a day with Rainman; Steve McClure's latest Malham testpiece.
Adam Ondra on the upper crucial section of Rainman. Video grab from Keith Sharples
When a climber like Adam Onrda hits the UK it's perfectly reasonable that he'd want to get to grips with something pretty meaty. Little surprise therefore that the day after his headline lecture for Black Diamond at the Kendal Mountain Festival, Adam high-tailed it to Malham where he jumped straight onto Rainman. Having previously climbed Rainshadow during an earlier visit, he knew a little about the route. But Adam had also done his homework on Rainman watching videos of Steve on his route. In short he was, without a doubt, 'up for it'!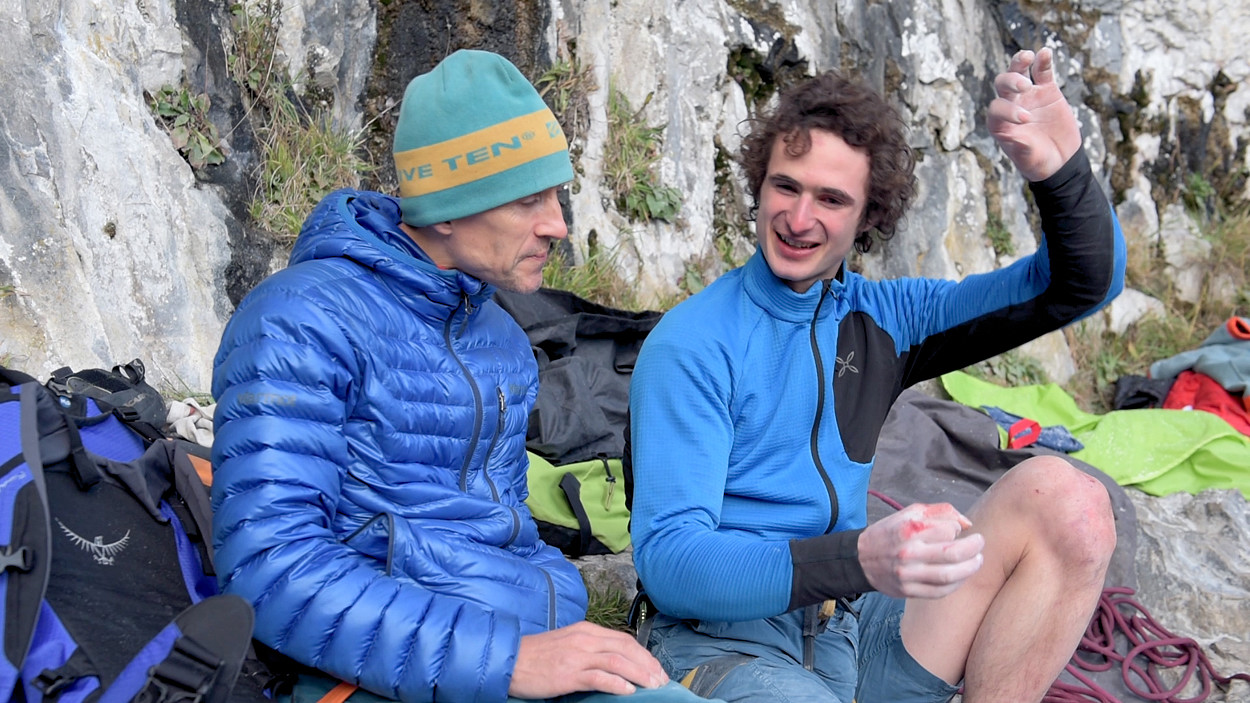 Adam and Steve discussing the finer points of Rainman. Video grap from Keith Sharples
Steve McClure went along to see how Adam got on. He was impressed with Adam approach and preparation; "It's great that Adam is here trying Rainman, he's so psyched for it". Adam had three burns up Rainman working the moves and throwing-in a cheeky redpoint attempt!
Watch how Adam got on below in a short video filmed for BMC TV in conjunction with Black Diamond.