Adam Ondra blasts Project Hard to make climbing history
Sunday 3rd September 2017
Sept 3rd; 2017
Earlier today Adam Ondra wrote a new chapter of climbing history by making the first ascent of Project Hard in the cave at Flatanger.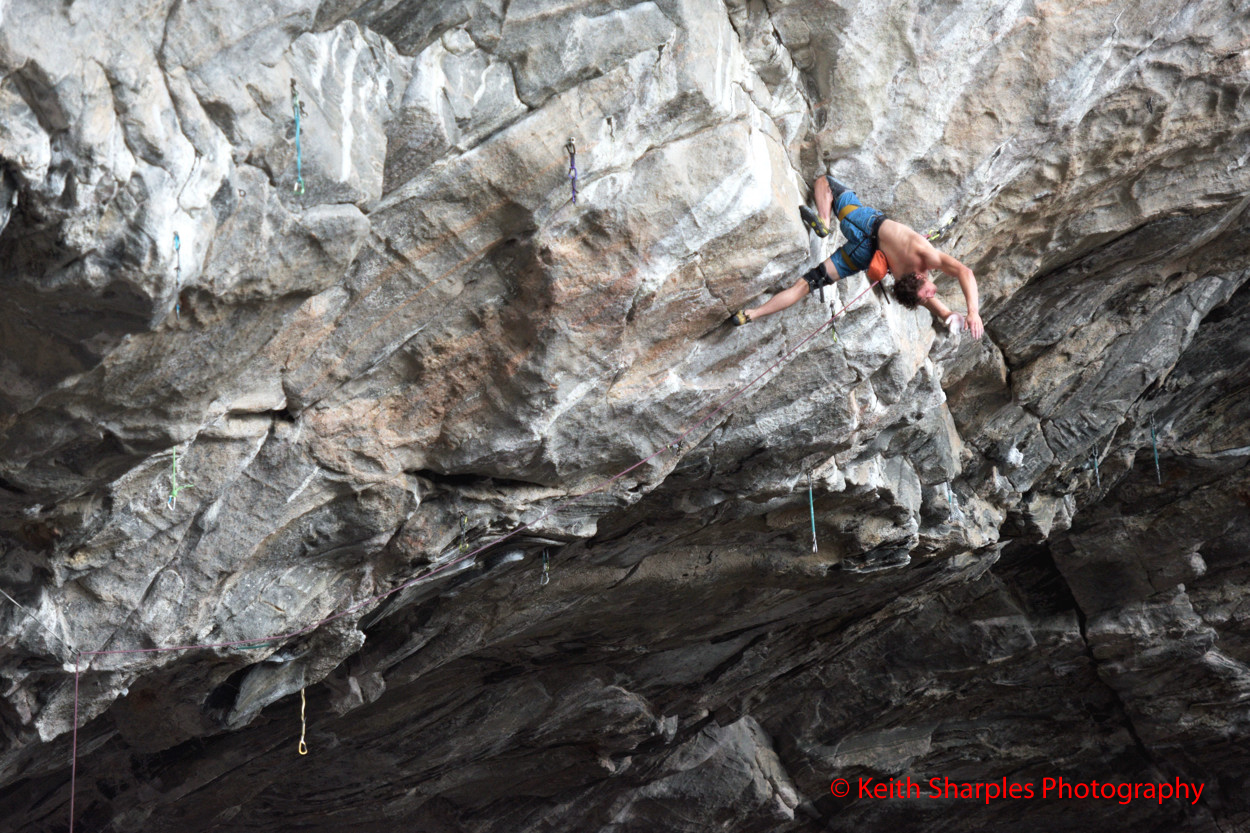 Adam Ondra working Project Hard on Day 1 of his latest trip. In this shot, Adam is captured in the crucial knee-bar shake-out before the most difficult section of the route. Photo Keith Sharples
Adam has wasted no time since arriving back at Flatanger to complete the historic and widely-anticipated first ascent of Project Hard; a huge roof pitch which is considered to be the hardest route in the world at an F9c! Despite the hard-to-comprehend difficulty, Ondra's ascent has seen as almost inevitable since he first climbed the crucial section of the route, at Font 8c, during a previous trip.
The weather in Flatanger over the last week has been little short of shocking with near constant rain. Amazingly, the cave has continued to stay substantially dry and the climbing conditions in the back of the cave have been fantastic. Today however, dawned calm, dry and sunny; perhaps an omen for what was to happen later in the day!
Stay tuned for more details and exclusive first ascent photographs from CLIMBER Magazine's man-on-the-spot Keith Sharples who was one of only four climbers in the cave today witnessing Adam's jaw-dropping ascent.