2018 UIAA Ice Climbing comps off to blistering start
Wednesday 24th January 2018
Jan 24th; 2018
The 2018 UIAA Ice Climbing comp circuit got off to a blistering start last weekend in the Swiss resort of Saas-Fee.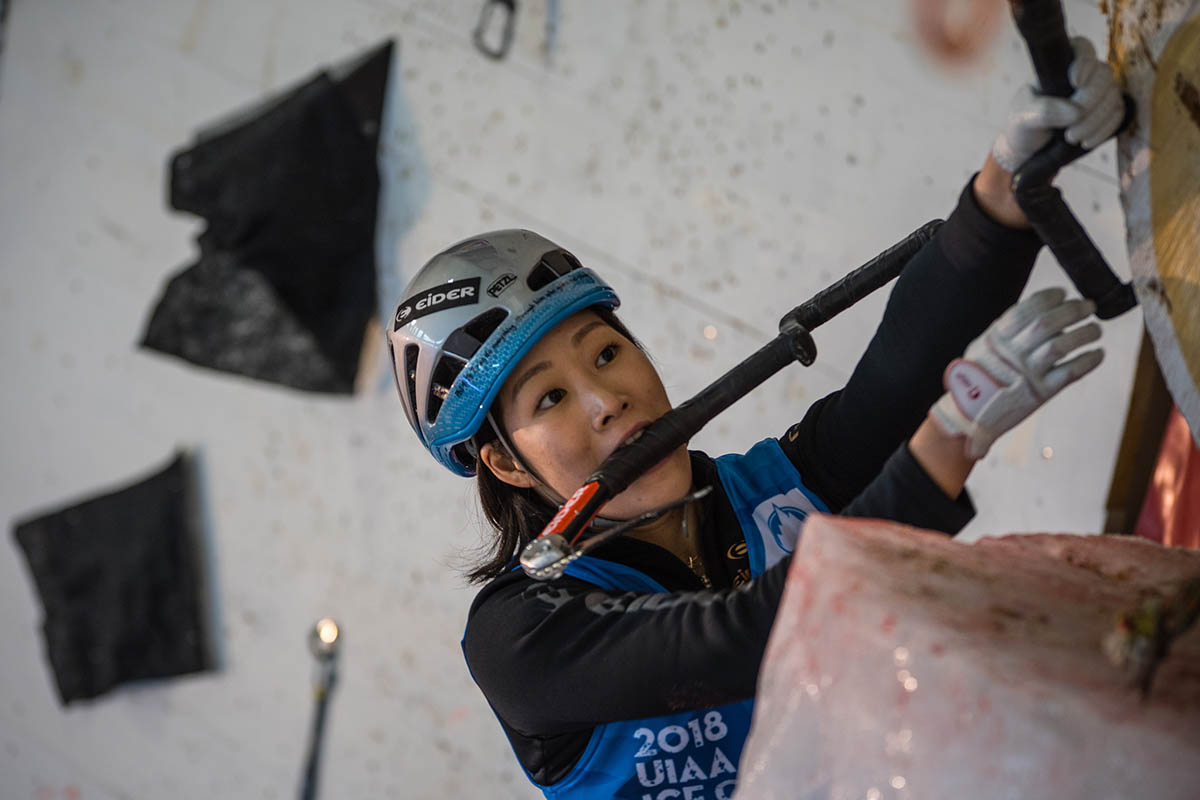 Hannarai Song climbs to another UIAA Ice Climbing World Cup gold in Saas-Fee. All photos copyright: UIAA/Diego Schläppi
Climbing a combination of ice walls, free hanging barrels, wood logs and overhanging panels and under the watchful eye of over a 250k people watching via the live stream, the competitors had their work cut out on the super long routes lead routes. As usual, a (top-roping) speed competition was also on the agenda.
Star of the women's 2018 Lead comp – and winner in fine still style - was the 2017 winner, South Korea's Hannarai Song. Shin Woonseon (also South Korea) and Russia's Maria Tolokonina were second and third respectively.
In the men's Lead comp the Russian climbers dominated; Alexey Dengin took gold with compatriot Maxim Tomilov taking silver just seconds behind him. Iean's Mohammadreza Korouyeh Safdarian took his first UIAA Ice Climbing World Cup medal with a third placed finish.
Ekaterina Feoktistova (10.61) and Nikolai Kuzovlev (8.56) and won the women and men's speed comp respectively.
A £25k donation was made to Climbers Against Cancer ahead of the lead finals which can be watched below:
The UIAA Ice Climbing World Tour is partnered by The North Face Korea and next weekend round two of the five event World Cup season heads to Rabenstein, Italy.