2015 IFSC Lead World Cup wrapped up with Ondra and Markovic taking titles
Monday 16th November 2015
Nov 16th; 2015
The final event of the IFSC Lead World Cup was held in Kranj over the weekend with Adam Ondra and Mina Markovic taking the top postions in both that event and the overall 2015 competition.
The comp has been very close all year and hence it was still all to play for going into the Kranj comp. The wall at Kranj isnt massive so the climbing had perhaps predictably some bouldery sections. Typically, the setter used plenty of volumns and these threw at least one competitor (Frenchman Gautier Supper) off the wall somewhat unpredictably and unceromonisously!
In the womeen's event Janja Garnbert climbed well for her third place but was outclimbed by the young (16-year old) Jessica Pilz who came out fighting hard and so nearly caused an upset. However, it was Mina Markovic who won in Kranj – a win which also earned her the 2015 title as well.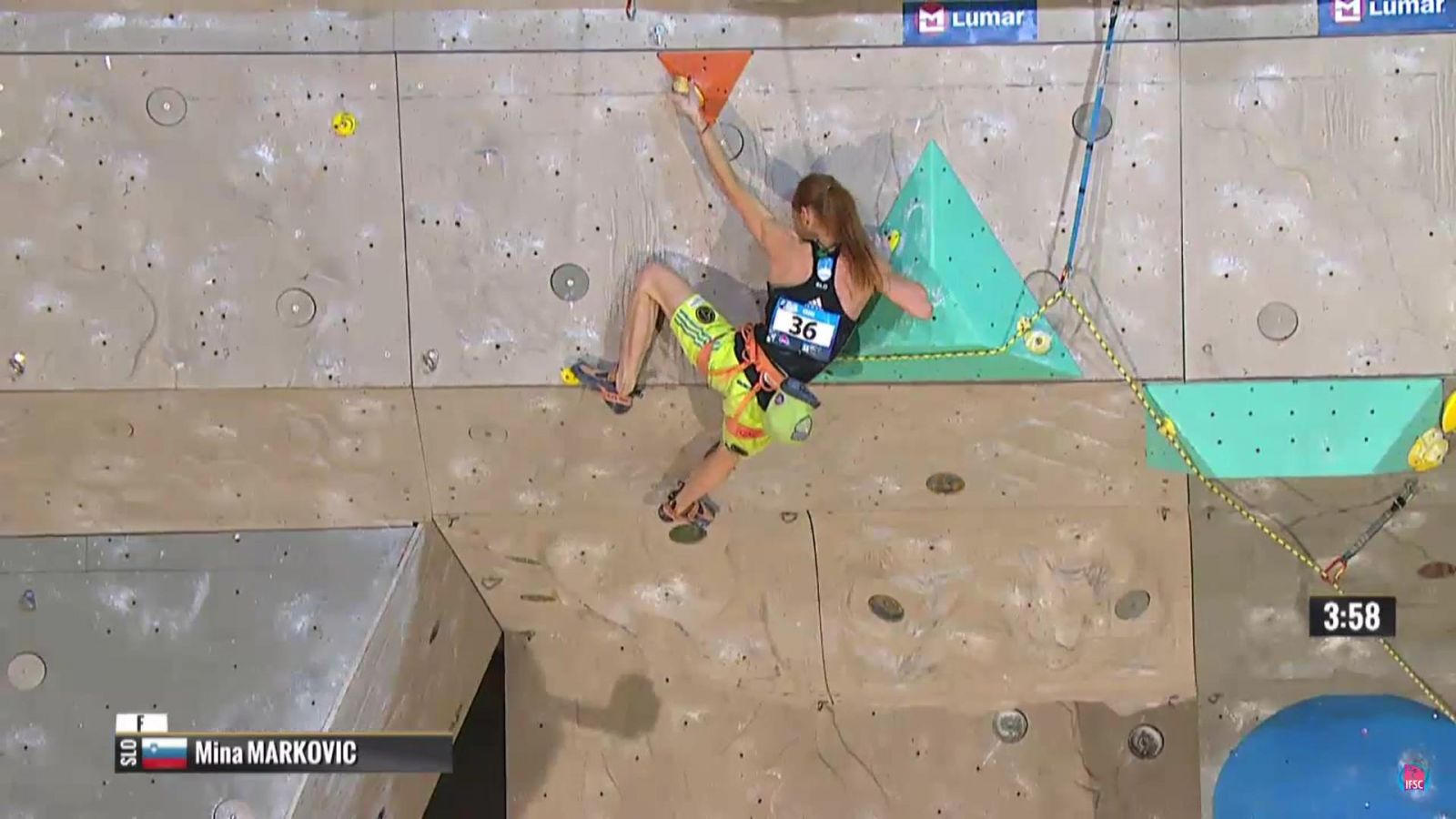 Mina Markovic winner of Kranj and 2015 Women's IFSC Lead World Cup. Photo IFSC
In the men's event Jacob Schubert just managed to oust Ramon Juklian Puigblanque for the third space on the poduim. Sean McColl put in an excellent shift to pull a well-deserved second place but it was super-star Adam Ondra who just pipped him at the post for the win on the night – a win that was sufficient to take the 2015 title as well.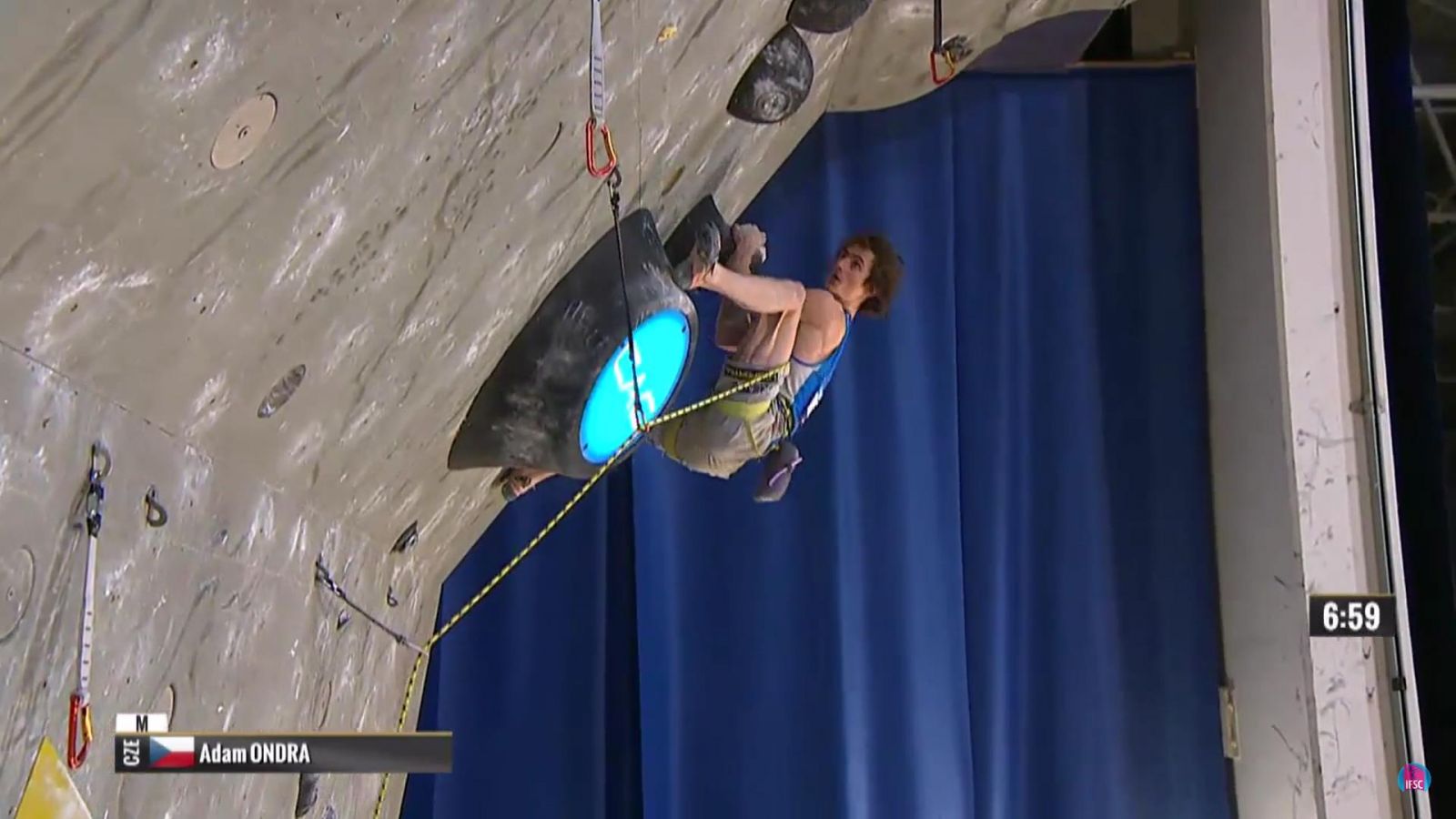 Adam Ondra winner of Kranj and 2015 Women's IFSC Lead World Cup. Photo IFSC
The British flag was flown in the women's comp by Molly Thompson-Smith who pulled 35th place. Dave Barrans, Jim Pope and Luke Dawson placed 40th, 48th and 66th respectively in the men's comp.
Kranj Results
Men Women
Adam Ondra 1. Mina Markovic
Sean McColl 2. Jessica Pilz
Jacob Schubert 3. Janja Garnbret
Overall 2015 Results
Men Women
Adam Ondra 1. Mina Markovic
Gautier Supper 2. Jain Kim
Jacob Schubert 3. Jessica Pilz