June 2021
Contents July/August 2021
News
6: News
News round-up, Martin Moran Foundation, new BMC CEO.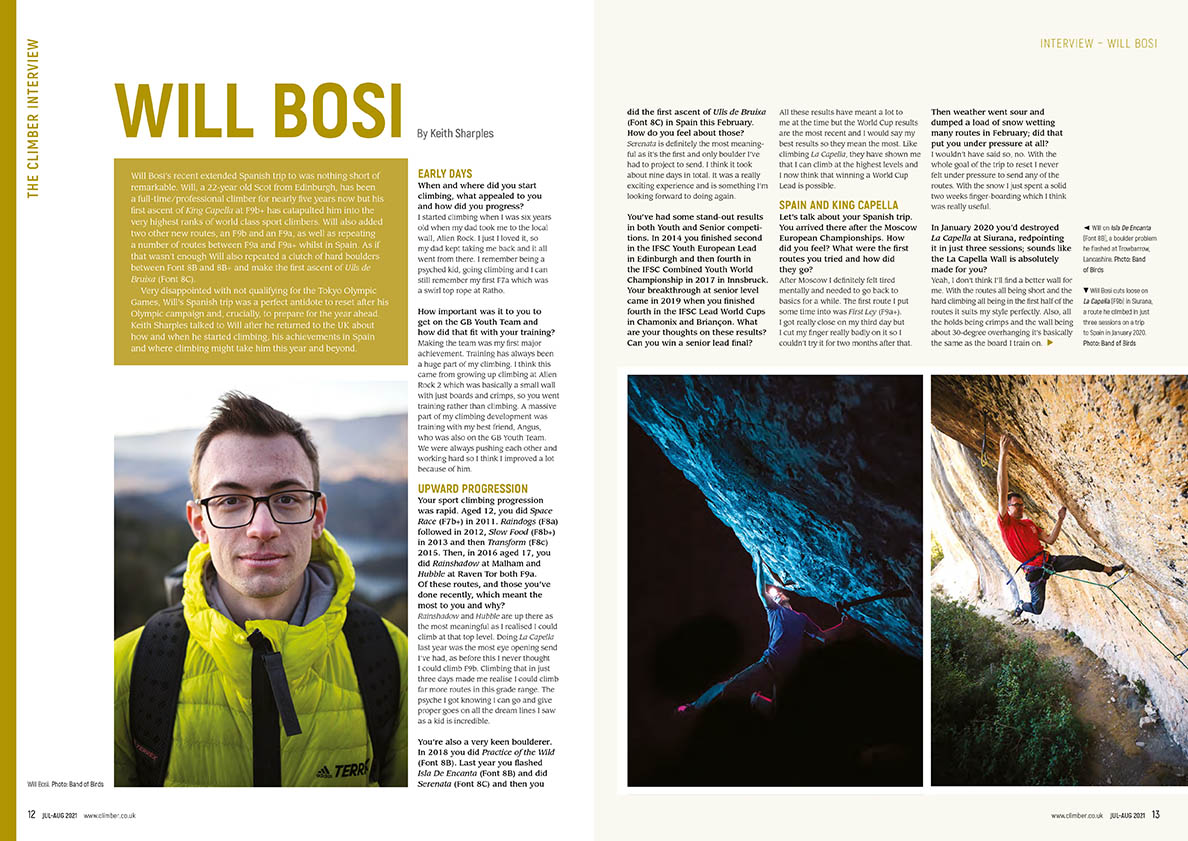 Interview
12: Will Bosi
A chat with Scottish climber Will Bosi, the first UK climber to tick F9b+.
Destinations / Crags / Features
22: UK Crack Special
Four local climbers handpick the finest crack climbs from their particular area.
34: Carnivorous Cornwall – Offwidth Jamming
Stu Bradbury's 'Torturous 10' wide crack circuit at Logan Rock.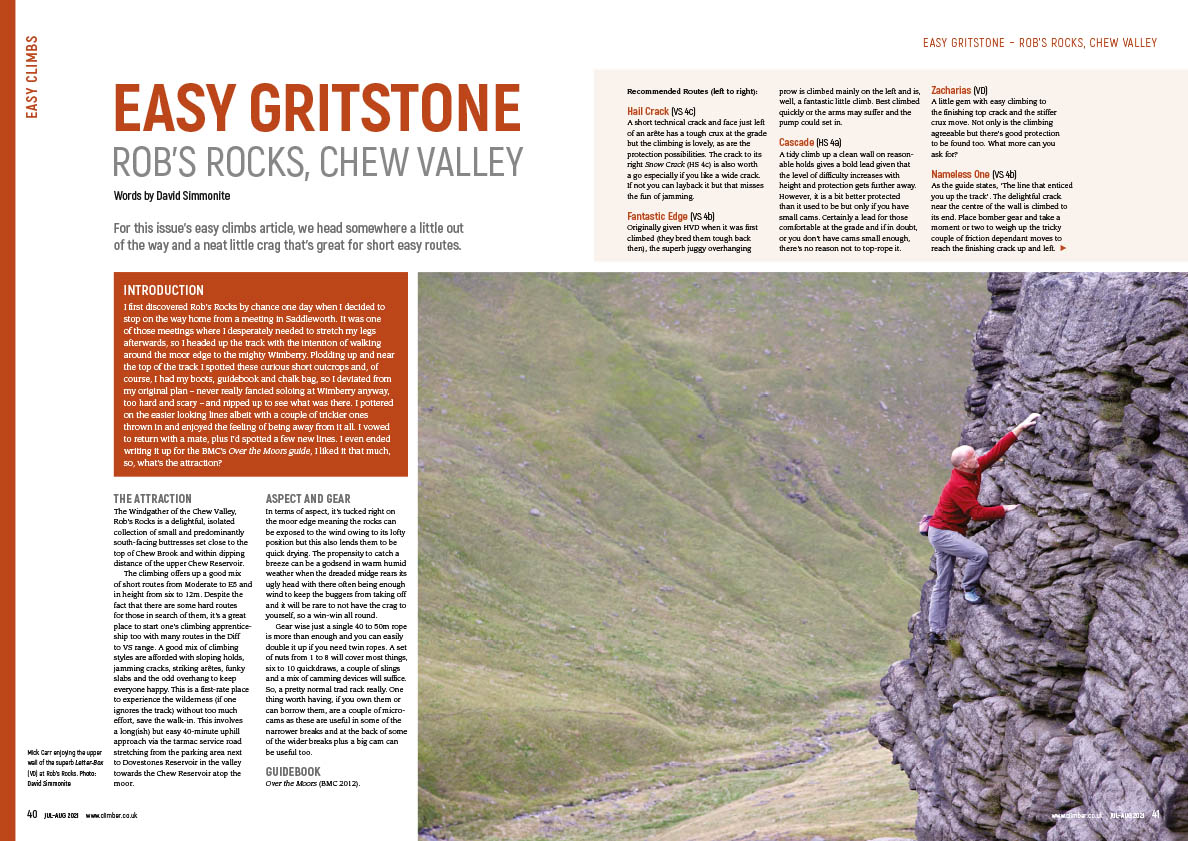 40: Easy Gritstone – Rob's Rocks
Time to head off the beaten track for lower grade climbing in the Chew Valley.
44: Harpur Hill – Sport and Trad
Nick Taylor highlights the quality routes on these quarried walls above Buxton, Derbyshire.
50: Helpful and Unhelpful Fear in Climbing
How you can use mindfulness techniques to remain composed whilst climbing.
Bouldering
58: Grinshill Bouldering
Sean Grady reveals the hidden bouldering delights on this Shropshire hill.
Training & Skills
64: Petzl Skills
Using sport lower-offs.
66: The Climber's Coach
Crack climbing for beginners.
Gear
72: Essential Trad Protection and Crack Gear
A review of cams and passive pro (nuts) for trad climbing. Plus crack rock shoes, a crack glove and win Unparallel UP-Rise Pro shoes.
Regulars
18: UK Classics
Hiddenite (E2 5c), Iron Crag, Lake District, England
20: The Climber's Voice
Peter Harding – An Appreciation by John Lumb.
56: James Pearson and Caroline Ciavaldini
Thinking outside the box.
70: Book Reviews
The Great Sea Cliffs of Scotland and Joe Tasker's Everest the Cruel Way.
80: BMC Update
The latest news from the British Mountaineering Council.
82: Climber Legends
George Finch.