Jimmy Marshall 1929 – 2023 Obituary
By Simon Richardson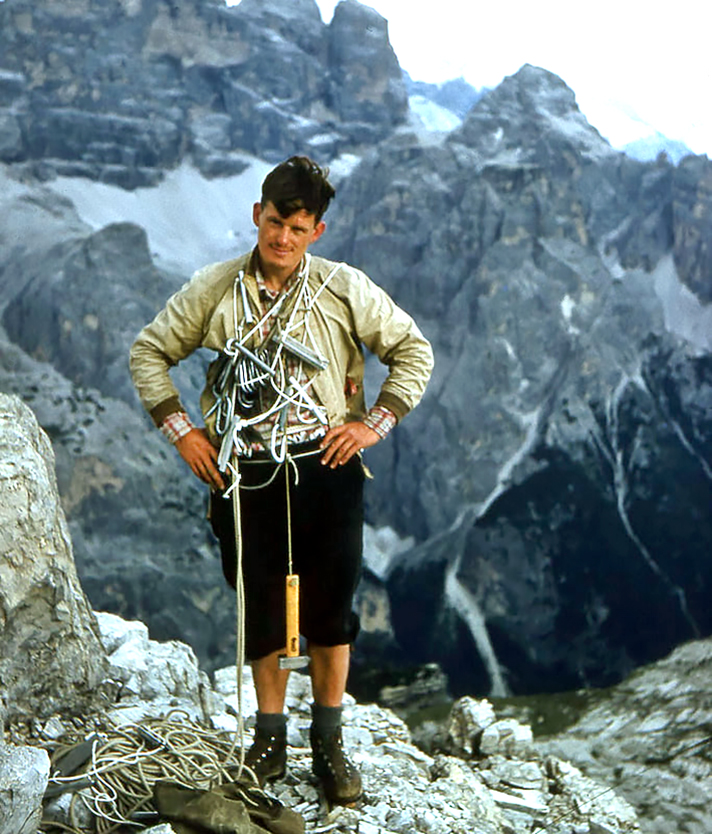 Jimmy Marshall is perhaps best known for the legendary week on Ben Nevis at the CIC Hut with Robin Smith in February 1960 when they repeated Point Five Gully and made first ascents of The Great Chimney (IV,5), Minus Three Gully (IV,5), Smith's Route (V,5), Observatory Buttress (V,4), Pigott's Route (V,6) and Orion Direct (V,5). These routes were climbed by cutting steps with a single axe and were so far ahead of their time that it took a revolution in ice climbing technology before they were repeated in the early 1970s.
Marshall made over one hundred first ascents in Scotland. He had an eye for a big line and was quick to seize opportunities when they arose. His first significant new route was Look C Gully (IV,4) Glen Clova with Charles Donaldson in 1953, and he went on to pioneer many winter classics such as Scabbard Chimney (V,6 1956) in Glen Coe and Parallel Gully B (V,5 1958) on Lochnagar. 1959 was a big year with first ascents of Smith's Gully (V,5) and 1959 Face Route (V,4) on Creag Meagaidh together with Minus Two Gully (V,5) on Ben Nevis.
It is tempting to think that winter climbing was easier in the late 1950s with harsher winters and more reliable conditions but there is no doubting the technical skill of Marshall and his contemporaries. The first ascent photo of Minus Two Gully, for example, shows Marshall leading the gully in very lean conditions – winter climbing for sure, but not the ice-choked conditions that climbers nowadays seek when climbing the route. Dougal Haston and James Stenhouse barely managing to follow that day and Marshall's outstanding eight-hour lead resulted in the hardest gully climb on the mountain for 15 years.
In summer Marshall's first ascents include Bludger's Revelation (HVS 1957), Lecher's Superstition (E2 1959) and Apparition (E2 1959) on Buachaille Etive Mor, Trapeze (E1 1958) on Aonach Dubh, Mousetrap (VS 1959) on Creag an Dubh Loch, The Pause (E1 1960) on the Etive Slabs, and The Bullroar (HVS 1961) and The Knuckleduster (HVS 1966) on Ben Nevis.
Marshall was an excellent writer, and accounts of his great week at the CIC Hut with Robin Smith are captured by the articles Garde De Glace and The Orion Face that appeared in the SMC Journal. They are so evocative of the nature and banter of Scottish winter climbing that they have inspired generations of climbers ever since. Marshall also authored the 1969 SMC edition of the Ben Nevis guidebook – a masterly piece of work that reflects an intimate knowledge of the Ben in both summer and winter that has not been superseded to this day.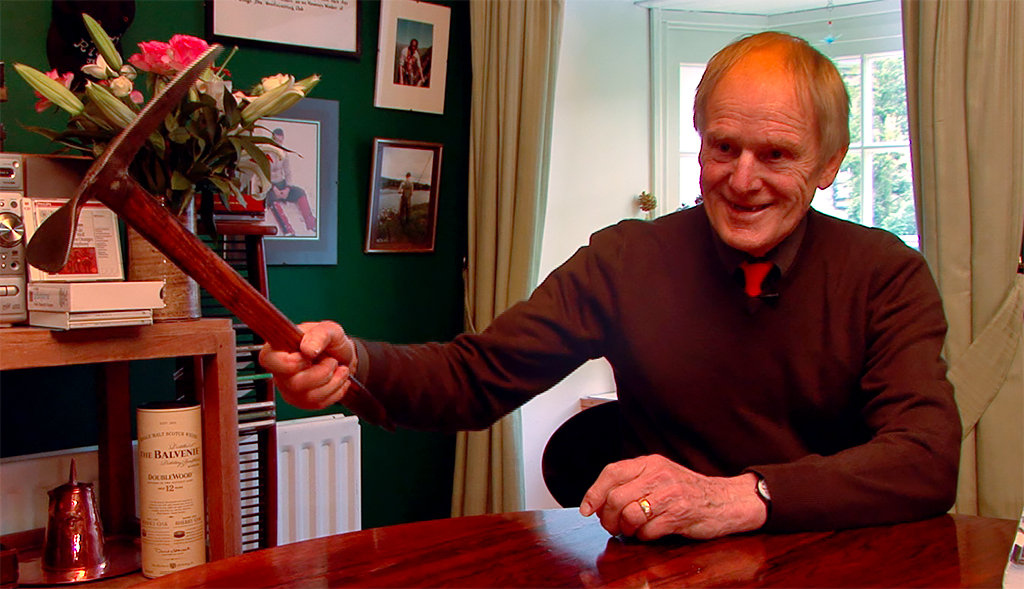 Marshall, a modest man who did not seek the limelight, was born and lived in Edinburgh. He was an architect by profession and is credited with bringing together the vibrant but disparate climbing scene of the late 1950s. This included members of the infamous Creag Dhu with their background in the Glasgow shipyards, students at Edinburgh University such as Smith and Haston, and partnership with Aberdeen climbers such as Tom Patey. He was a few years older than many of his climbing partners and acted as a mentor and source of deep knowledge. Smith irreverently referred to him as the 'Old Man' but to most he was simply known as 'The Master'.
When I took over authorship of the Ben Nevis guidebook, I was a little apprehensive about meeting The Master to check details of my text but Jimmy could not have been more welcoming. He displayed a strong interest in contemporary climbing and when discussing recent developments, he told me an intriguing story about Pinnacle Buttress of the Tower, a summer route first climbed in 1902. He was soloing the route to check the line for his guidebook but fell off and miraculously landed on a ledge. I was intrigued because the only ledge large enough to hold a fall was the platform below the headwall on Stringfellow, a winter version of the 1902 route. Jimmy explained that he had slipped off some slime on the headwall and landed like a cat on all fours on the Stringfellow platform. Jimmy's eyes sparkled when I told him about climbing the buttress in winter. He said he'd thought about it too and quietly mentioned several other mixed lines that were still unclimbed.
In his supporting letter for his application to the SMC in 1955, Len Lovat wrote that "in Marshall, the spirit of Raeburn has risen again". Lovat's prediction could not have been more accurate. Jimmy Marshall was to become one of Scotland's finest ever mountaineers, and as a winter climber, he stands alongside Raeburn, Patey and Nisbet as the most influential in the history of the sport.