Visual inspection of Edelrid's Mega Jul
Edelrid have issued an alert advising users of the Mega Jul to inspection their belay device for possible defect.
The advice – which relates to the 04/20 batch number – is outlined below. Also included is information on what to do if your device shows the fault signs.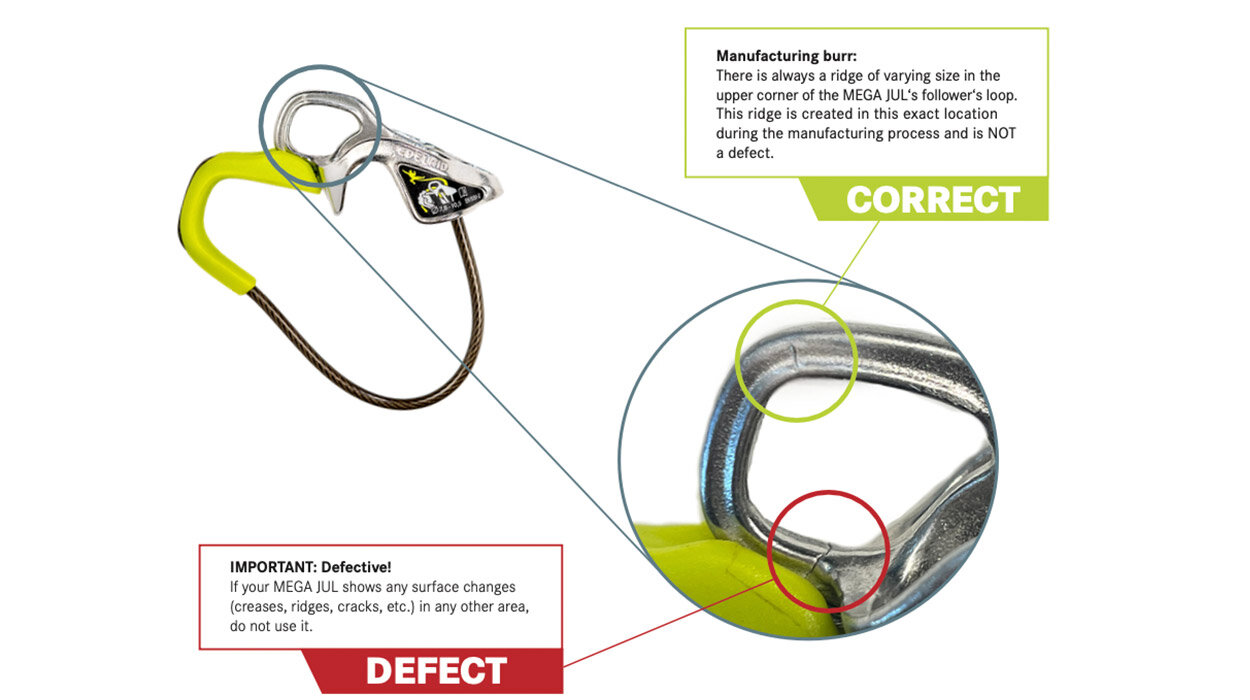 Background
One MEGA JUL has been found with a defect in the follower's loop.
Currently, it cannot be ruled out that there are other defective devices in circulation from the batch in question. The defect is a change in the metal surface that can be easily detected by visual inspection. These surface changes can vary in depth and result in a reduction in strength.
Check
Please check your EDELRID MEGA JUL as follows:
1. Checking the batch number
Check the batch number. This is located on the top right side of the device.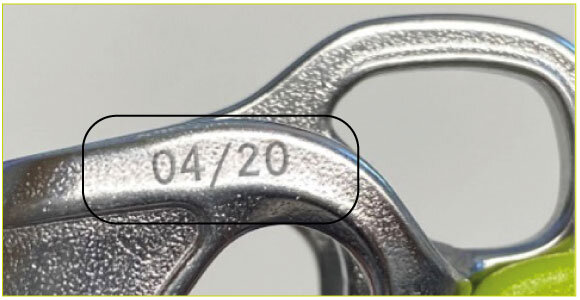 Devices with batch number 04/20 DO need to be checked. Devices with different batch numbers DO NOT need to be checked.
2. Visual safety check
Check the surface of the metal body, in particular the follower's loop, for deviations such as creases, ridges, cracks, or similar.
Examples of potential faults on the MEGA JUL:

Devices with comparable surface changes must not be used. If you discover a defect after checking your device, please contact our customer service team by e-mail: [email protected]. You will receive a return slip that you can use to return your MEGA JUL to us for inspection free of charge.

Devices that have a ridge or edge at this location, as shown here, can still be used. You do not need to do anything.
The check is also explained step by step in the video below: